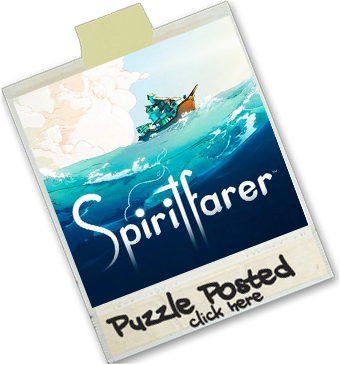 February 2022 - Spiritfarer
This Month's Locations
Puzzles
For teams solving puzzles together remotely:
Tools
Thank you to this month's author: Tomer Reiter
Tomer Reiter is a recent math PhD graduate who is now a software engineer. He enjoys playing board games with his wife Campbell. His favorite recent board game release is The Loop and his New Year's resolution is to try designing his own game. He has attended Puzzled Pint as a solver since July 2016.
Tomer is excited to present his second contributed set (the first was Modern Board Games in June 2020). He hopes that you enjoy the puzzles and that they might inspire you to play Spiritfarer, the wonderful game the puzzles are based on!